ASM AFFILIATES
Cultural Resource Management
ASM Affiliates, Inc. (ASM) is a Cultural Resources Management (CRM) firm with more than 35 years of experience in providing historic preservation services to government and private proponents. With more than 50 professionally qualified archaeologists, historians, architectural historians, GIS specialists, cultural anthropologists, ethnographers, technical specialists, and administrative staff, ASM can efficiently provide management planning documents of the highest quality. We have prepared more than 200 historic resources management plans for all branches of the U.S. military and Federal agencies throughout the West.
Our clients include the U.S. Army Corps of Engineers, Department of the Navy, U.S. Marine Corps, U.S. Air Force, Bureau of Land Management, National Park Service, U.S. Forest Service, U.S. Fish & Wildlife Service, the Natural Resources Conservation Service, and various military installations. ASM's staff includes qualified Principal Investigators, Field Directors/Senior Archaeologists, architectural historians, temporary field crew, remote sensing and GIS specialists, and technical specialists in the fields of ground stone and lithic analysis, ceramic analysis, paleoethnobotany, geomorphology, faunal and fishbone analysis, invertebrate analysis, historic artifact analysis, and military history. In total, ASM has completed more than 4,500 technical studies and has conducted survey, testing, evaluation, mitigation, and prepared management plans for prehistoric, historic, and ethnohistoric sites throughout the American Southwest. We offer Tribal consultation assistance services as well.




ASM employs a business plan that is designed to ensure comprehensive, integrated management oriented toward quality control, efficient project execution, and timely completion. This business plan is not merely a theoretical construct, but a proven approach that we have applied over the past 35 years.
ASM has been awarded numerous multi-year, on-call contracts with U.S. Army Corps of Engineers (1986 to 2001), Caltrans District 11 (1988 to 2008), Naval Facilities Engineering Command (1998 to current), Imperial Irrigation District (1997 to current), the Bureau of Reclamation (2005-2009), Army Environmental Center (2009-present), Bureau of Land Management and other federal, state, and local agencies. We also serve as staff for several Native American tribal organizations in southern California.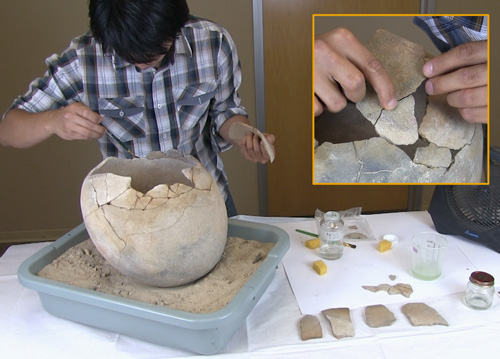 ASM offers a full range of professional CRM services including constraints-feasibility analyses, overviews, predictive modeling, field surveys, archaeological sampling and testing, significance and National Register eligibility evaluations, Architectural History, Native American consultation and ethnography, archival studies, construction monitoring, data recovery, preservation planning, and custom designed/Geographic Information Systems (GIS) for municipal, state, and federal agencies, as well as private and tribal environmental and planning departments.

Ground Penetrating Radar (GPR) animation
Press "PLAY" button to start video

Click for Link

Click for Link


Innovative
ASM employs innovative technologies that improve and update study methods. Our new strategies overcome challenges, allowing us to focus on data quality, rather than data quantity, thereby saving our clients time and money.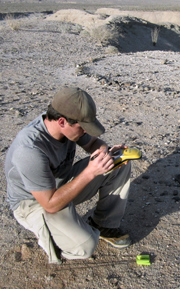 ASM developed and implemented a unique and effective strategy of using large-scale mechanical exploration to identify deeply buried cultural deposits. Buried sites, otherwise undetectable using standard archaeological techniques, were easily identified using this modified method of geological coring.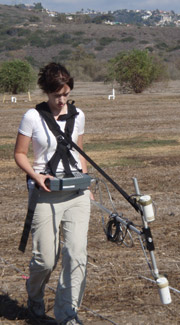 Fearless
Archaeology often involves sensitive issues. Few companies offer the level of sensitivity to the resources, interest groups, and stakeholders that ASM does. We are proud that we've gained the level of trust with our clients, agency staff, and with Native American groups that allows us to work on some of the most sensitive sites and projects in the region. In many instances, we've been contracted directly by Native American tribal groups.
Focused
While our competitors have come and gone or have been absorbed into larger, multi-service environmental firms, ASM's sole focus has remained centered on providing our clients with quality CRM. After more than 35 years in environmental business, we have a long list of satisfied, repeat clients who can attest to our professionalism and quality of our work.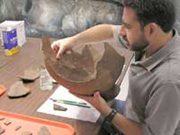 A Full Range Of Cultural Resource Related Services
ARCHAEOLOGY
HISTORIC PRESERVATION
HISTORY
CULTURAL ANTHROPOLOGY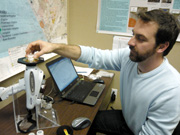 Responsive
Preparedness By Design
ASM is able to immediately respond to requests for all types and sizes of projects, from small surveys to large-scale data recovery.
Between our office locations in California (Carlsbad, Pasadena, Sacramento, Tehachapi), Nevada (Reno, Las Vegas), Wyoming (Cheyenne), Utah (Salt Lake City), Washington (Stanwood) and Idaho (Boise) we have over 50 qualified historic preservation specialists who can respond immediately to your needs.
ASM's efficient size eliminates the bureaucracy and expenses inherent with large, multi-service environmental firms. Because we specialize in CRM, our resources are many times greater than those of the larger firms.
Experienced
Over 250 Years Of Collective Experience
ASM personnel are experts in CRM compliance and practice.
Our award-winning scientists are acknowledged as leaders in the profession for their comprehensive understanding of the laws that govern historic preservation and their knowledge of the resources themselves.
ASM is proud to be recognized by agency CRM personnel and decision makers as practitioners of state-of-the-art scientific research and, importantly, by our clients as being problem solvers. Our unrivaled expertise allows projects to progress seamlessly from start to finish.